PALM BEACH
SPEED LENDING 2017
Present your loan to a dozen bankers in a morning
Our lender are prepared to approve $154 million worth of loans on the spot
Banks want to compete for your business
Why waste time preparing the same information over and over again when you can have a dozen banks fighting for your loan?
Speed lending puts you in control.
7 Minute Speed Lending Session

Meet top local bankers, skip the chit-chat and get your loan approved today!

Banks Compete, You Win

Get the most attractive deal possible by quickly and easily shopping your loan to multiple banks.

You will never go back to the old way of lending

No more duplicated effort filling out each bank's forms or enduring countless meetings.
Schedule up to 12 meetings with local banks hungry to lend you money.
Fast-Paced Event for busy CEOs
All meetings are pre-scheduled
Come early if you would like to mingle with other OC CEOs.
Check out some of our previous events
Below you can find the Event Pricelist. Get your Tickets.
8-Meeting Pass
Conference Kit
Free training session
Up to eight speed lending sessions
8 SESSIONS
RESERVE
15-Meeting Pass
Conference Kit
Free training session
Up to fifteen speed lending sessions
15-Meeting Pass
RESERVE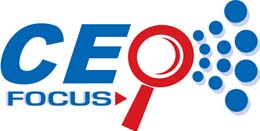 Address
4431 PGA Blvd.
Palm Beach Gardens, FL 33410
Contact
Jim Adkins
jadkins@ceofocus.com
Telephone Number
877-90FOCUS
© University of CEO™ 2017