PALM BEACH
BIZ OWNERS
PROFIT GROWTH 2017
Dozens of actionable ideas in only 2 hours. This is the ONE event you should attend this year.
Featured speaker Jim Muehlhausen has a reputation for blowing business owner's minds. He will get "real" and challenge you to make your business better. He's helped over 50,000 business owners find profit opportunities they never thought possible. Thanks to the generosity of our sponsors, you can learn from Jim live at no cost.
Topics

Learn why the "try harder" plan is killing profits and 5 alternatives to make more in 2017. Learn why you can't win The War for Talent but you can find great employees if you know this trick. There are over 100 best practices shared at this event, so come prepared to learn.

Keynote Speaker

The author of two business books is known for his promise to every attendee – "You WILL leave with a minimum of two actionable ideas you can put to work TODAY."

CEO's Only

Unlike other events, this workshop is for business owners with "real" businesses. No wannabes, no salespeople. Just local CEOs working together to grow their business.
Jim Muehlhausen commands $10,000 a day to work with businesses. Hear him live for free.
"If you don't leave with 5 great ideas to make your business better, you aren't listening!"
This 2-hour event will leave you energized and ready to make profitable changes in your business.
Fast-Paced Event for busy CEOs
7:30 Registration
 process
Registration process will begin at 7:30am
Come early if you would like to mingle with other OC CEOs.
Check out some of Jim's previous events
Below you can find the Event Pricelist. Get your Conference Tickets.
PRIVATE TABLE (10)
10 Conference Kits
Continental Breakfast
Private Session after Event
Reserved Seating
PRIVATE TABLE (10)
RESERVE TABLE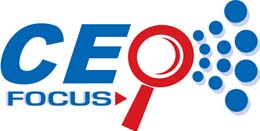 Address
4431 PGA Blvd.
Palm Beach Gardens, FL 33410
Contact
Jim Adkins
jadkins@ceofocus.com
Telephone Number
877-90FOCUS
© University of CEO™ 2017