51 Fatal Business Errors AND How to Avoid Them
A BOOTCAMP for small & medium sized CEOs
When was YOUR last STRATEGY session? Everyone is overly-busy, and STRATEGY is what will drive your business forward, not "work." Break away from the grind and unleash the true power of your business. Breakthrough results come from fresh perspectives and from stepping back from your business. This seminar gives you an opportunity to think strategically and creatively. If you are like most business people, it has been a while since you really thought about your business strategically.
Led by Seth Patel featuring keynote speaker Jim Muehlhausen. Seth & Jim have reputations for blowing business owner's minds. They will get "real" and challenge you to make your business better. They guarantee you'll walk away with at least 2 ideas you can implement in your business immediately to improve your profitability. They've helped over 50,000 business owners find profit opportunities they never thought possible. Thanks to the generosity of our sponsors, you can learn from them live.
Come ready, with an open mind, and prepared to start working on the strategic aspects of your business! Most importantly, leave your checkbooks at home since there is nothing to buy.
Topics

Learn why the "try harder" plan is killing profits and 5 alternatives to make more in 2018. Learn why you can't win The War for Talent but you can find great employees if you know this trick. There are over 100 best practices shared at this event, so come prepared to learn.

Keynote Speaker

The author of two business books is known for his promise to every attendee – "You WILL leave with a minimum of two actionable ideas you can put to work TODAY."

CEO's Only

Unlike other events, this workshop is for business owners with "real" businesses. No wannabes, no salespeople. Just local CEOs working together to grow their business.
Jim Muehlhausen commands $10,000 a day to work with businesses.
SEE WHAT WORKSHOP ATTENDEES HAVE TO SAY:
This 2-hour event will leave you energized and ready to make profitable changes in your business.
5 Options for your Convenience!
December 5th @ 4 West 43rd St (Social Hall)
8-8:30am - Registration
8:30am-10:30am - Workshop
December 6th @ 4 West 43rd (Social Hall)
8-8:30am - Registration
830am-1030am - Workshop
Check out some of Jim's previous events
Below you can find the Event Pricelist. Get your Conference Tickets.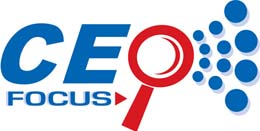 Dec 5th & 6th - Social Hall
Address
4 West 43rd
New York NY 10036
Contact
Seth Patel
seth@ceofocus.com
Telephone Number
917-438-0984
© University of CEO™ 2017